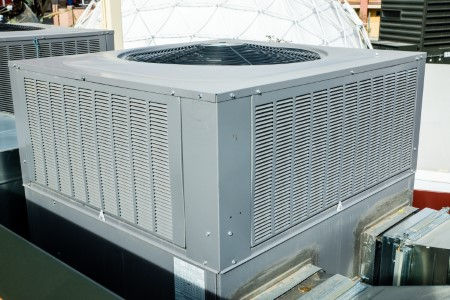 Service Available from Palm Beach Gardens To Fort Lauderdale
Commercial businesses from Palm Beach Gardens to Fort Lauderdale can count on our reliable and affordable heating, air conditioning and ventilation services year round. Whether you need emergency repairs 24/7, new installations, replacement, or tune-ups and maintenance plans, we are your go-to Fort Lauderdale commercial HVAC company of choice. Facility Service Experts guarantees your satisfaction with our workmanship and stands behind the manufacturer's equipment warranty. Our rates are competitive and affordable for all work done by our expert Fort Lauderdale air conditioning and heating contractors.
Commercial HVAC takes specific training and certification for services. The right tools, testing equipment, and stocked commercial parts also factor in when you're choosing your professional for commercial HVAC in Fort Lauderdale and the surrounding areas. Facility Service Experts has you covered no matter the service you need or equipment you currently have or want. Please give us a call and tell us what we can do to earn your HVAC and/or electrical service business.
Fort Lauderdale Commercial HVAC Installation Pros
It's vital that the Fort Lauderdale commercial HVAC installation contractor you choose has the experience and training to be able to design and install the correct heating, air conditioning, and ventilation system for your commercial building. It should also be designed with the right equipment to meet your unique comfort and energy savings needs. Facility Service Experts has the experience you are looking for in New Commercial HVAC Installations. As a licensed and insured Fort Lauderdale air conditioning company who guarantees workmanship, you'll have the right installation done every time.
24/7 Emergency Commercial Air Conditioning & Heating Repairs
Around the clock and every day of the year, 24/7 you'll find our experts for heating and air conditioning in Fort Lauderdale ready to serve your commercial HVAC repair needs. Facility Service Experts wants to be your go-to team for all your repairs no matter when you need us or what type of equipment you have. We provide upfront estimates with guaranteed workmanship and competitive rates for all our services whether it's commercial air conditioning repairs, electrical repairs or any other service we offer. From Palm Beach Gardens on to Fort Lauderdale, our ac repair team will be there for you when you need us with repairs you can rely on to be done right the first time.
Seasonal Tune-Ups & Maintenance Plans For Commercial HVAC Equipment
There's no better way to ensure your investment in HVAC equipment lasts as long as possible and runs efficiently throughout the years than with our maintenance plans and seasonal tune-ups. We offer some of the best service plans in the business throughout Palm Beach Gardens to Fort Lauderdale. If you are a commercial business owner with a building served with an HVAC system, let our professionals tell you how we can help you save money and energy costs.
Home Articles & Tips
Take a moment to check out our informative articles that are geared toward keeping you informed about all things related to plumbing, electrical, and HVAC. Check back regularly, as we're always adding more tips and articles.

Contact Us Today
From Palm Beach Gardens to Fort Lauderdale, if you are looking for a commercial air conditioning or heating services, call our Fort Lauderdale commercial HVAC experts at 561-409-5555 or complete our online request form.