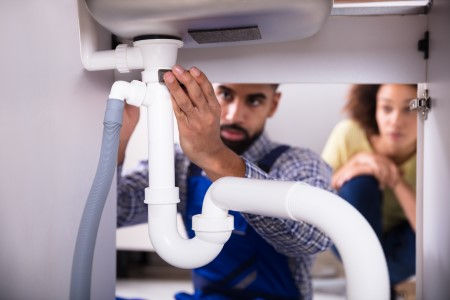 A well-functioning plumbing system is one of the cornerstones of a comfortable and functional home. So, as soon as you detect plumbing issues developing within your Palm Beach Gardens home, be sure you call for professional plumbing repairs. By getting a jump on your repair needs, you can prevent further issues from developing. In this way, you'll avoid both the headache and the expense of major plumbing problems.
When it appears that you're in need of plumbing repairs, the company to call on is Facility Service Experts. With a team of experienced plumbers who are dedicated to providing quality work in a timely manner, we provide the most dependable repairs you'll find in the area. Give us a call today to schedule an appointment for your next plumbing repair, and we'll be more than happy to provide a free price quote upon request.
Signs That You're In Need of a Plumbing Repair
It's important to get a jump on your plumbing repairs. Otherwise, simple issues might develop into a larger, far costlier issue. To stay on top of your plumbing repair needs, you simply need to be aware of the signs that indicate something's amiss in your plumbing setup. Here is a short list of just some of the issues you're bound to experience in this instance:
Sink drains slowly
Water pressure is low
You have a backflow issue
Water doesn't heat up
Pipes have burst
Water bills have increased
Look to Us to Handle All of Your Plumbing Needs
In addition to general plumbing repairs, we offer a host of more targeted plumbing services. So, whether you need a drain cleaning, water heater services, or any other plumbing service handled, you can count on us to get the work done right. Take a moment to read through our customer reviews page to get an idea of the quality of work we bring to every job we undertake.
Home Articles & Tips
Take a moment to check out our informative articles that are geared toward keeping you informed about all things related to plumbing, electrical, and HVAC. Check back regularly, as we're always adding more tips and articles.

Contact Us Today
If you are looking for best plumbing repairs in the Palm Beach Gardens area, then please call 561-409-5555 or complete our online request form.