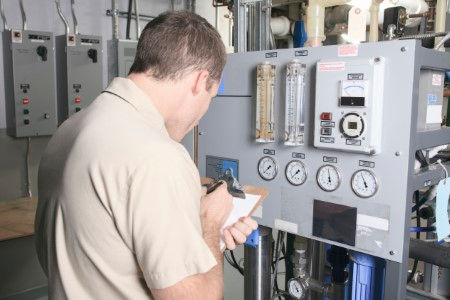 It's important to do all the right things to ensure your commercial electrical equipment stays in good condition so you can keep your business operating as it should. If you have a commercial business in the Palm Beach Gardens to Fort Lauderdale areas, give our affordable, expert Palm Beach Gardens commercial electrical contractors a call. We can keep up with any testing, code compliance, maintenance, repairs, upgrades, and any new installation you may need.
Facility Service Experts is the premier electricians of choice for all commercial applications in the South Eastern Region of Florida from Palm Beach to Fort Lauderdale. Though our Palm Beach Gardens electrical services company was formed in 2015, we have expert electricians with all the experience you are looking for.
For any of your commercial electrical services in Palm Beach Gardens or the surrounding areas, give our specialized electrical contractors a call for a free, upfront estimate, guaranteed workmanship, and rates you can't pass up.
Commercial Electrical Repairs & Maintenance
Whether it's just a repair you need or maintenance for your electrical systems, you need a local electrician you can rely on. Our electricians have the knowledge, experience, and state of the art tools to handle all your electrical maintenance and repairs. Be sure to check out our maintenance plans that help you save on repairs and more to keep your commercial electrical system in ideal shape.
Commercial Thermal Imaging For Electrical
There are great benefits to having thermal imaging done on your commercial electrical system. The most benefit is evident in how well this method of problem detection works to keep your property safe. Thermal imaging can spot corroded connections, overheated bearings, structural breakdowns of equipment, eroding insulation, breaker problems, transformer issues, and more.
Any object emitting high levels of energy will be detected, whether it's a piece of heavy-duty commercial machinery or a simple wire. It takes a professional Palm Beach Gardens electrician with the training and experience, though the equipment is quite simple to use. Call Facility Service Experts today if you're interested in the benefits of some of the latest technologies available.
Leave All of Your Residential and Commercial Electrical Needs in Our Hands
In addition to general commercial electrical services, we offer a wide range of services that are designed to keep your home or business functioning safely and efficiently. If you're in need of a code violation repair, general maintenance, or any other electrical service, give us a call, and we'll get the job done right, guaranteed.
Home Articles & Tips
Take a moment to check out our informative articles that are geared toward keeping you informed about all things related to plumbing, electrical, and HVAC. Check back regularly, as we're always adding more tips and articles.

Contact Us Today
If you are looking for the best commercial electrician in the Palm Beach Gardens area, then please call 561-409-5555 or complete our online request form.