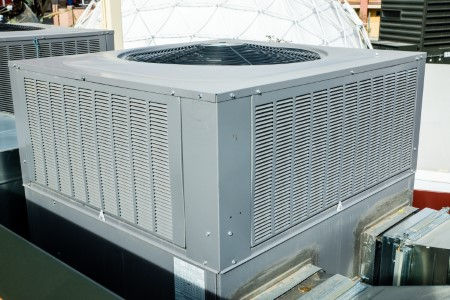 You will always need to rely on your HVAC and Electrical system in West Palm Beach at all times. Whether you are a business owner or commercial building owner, you count on these comfort features daily. When something goes wrong, it can mean lost sales for businesses and having to stay somewhere else for homeowners until the repairs are done. And if they aren't done right the first time, you'll have to keep going through this frustrating time. Luckily, there's a team of West Palm Beach electricians and air conditioning experts you can rely on 24/7 at Facility Service Experts.
In the heat of the West Palm Beach, Florida area, no air conditioning or power during the hot months can mean serious illness or even death for those already ill or weakened. You can avoid a lot of inconveniences or a possible life-threatening situation for everyone you are responsible for if you keep Facility Service Experts's number handy. Our expert plumbers and AC technicians are standing by!
Our expert West Palm Beach air conditioning pros and electricians are ready to serve your emergency repair needs 24/7. We also handle other services such as new installations, replacements, upgrades, and more.
Free Estimates
24/7 Emergency Services
1st Rate Customer Service
Affordable Rates
Honest & Upfront Technicians
Expert, Quality Workmanship
Guaranteed Workmanship
Local & Community Minded
Electrical Inspections For West Palm Beach
Our experienced electricians in West Palm Beach will make sure your electrical inspection tells you everything you need to know about the condition of the wiring, electrical components, and electrical panel. We can also inspect your HVAC system thoroughly. We also do thermal imaging in service for electrical and energy savings. The inspector could find faulty wiring that needs repair or an electrical panel and wiring that needs to be upgraded to current building code standards.
The last thing you need is an electrician that doesn't test or check your electrical system with expertise during an electrical inspection in West Palm Beach, FL. Whether they don't have the right tools or just the right experience, this could leave you with a dangerous West Palm Beach electrical system that causes fire or electric shock. So be sure to find an electrical inspector who is qualified and experienced, whether you choose us or not.
24/7 Emergency Air Conditioning Repairs
It's going to be another hot, hot, hot year in West Palm Beach! But you know we love it! Bring it on with the assurance that you have the help of air conditioning repairs whenever you need it. Facility Service Experts is available for all your repair needs around the clock for electrical and HVAC, so put our number in your contacts list in case you need it under 24/7 Emergency AC Repairs!
Reviews & Testimonials on Facility Service Experts in West Palm Beach, FL
There are currently no reviews or testimonials, check back soon!
Home Articles & Tips
Take a moment to check out our informative articles that are geared toward keeping you informed about all things related to plumbing, electrical, and HVAC. Check back regularly, as we're always adding more tips and articles.

Contact Us Today
If you are looking for a West Palm Beach plumber or air conditioning repairs, then please call 561-409-5555 or complete our online request form.