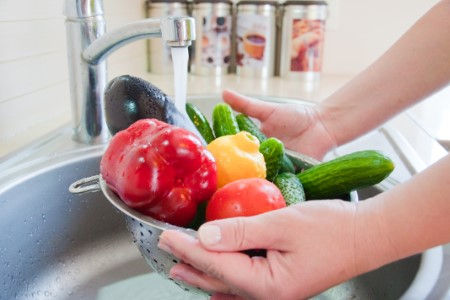 Clogged drains are no joke, as they can result in water damage, sewer backups, mold growth, and a slew of other issues. Before you find your Boca Raton home suffering from the issues that a clogged drain can cause, invest in a professional drain cleaning at the first sign of a backup. Some of the signs you're likely to experience in the event of this problem include the following:
Foul odors
Slow drains
Recurring clogs
When it appears that you're in need of a professional drain cleaning, the company to call on is none other than Facility Service Experts. Our top-rated plumbers have the skills and know-how needed to find and address the cause of even your most stubborn clogs in a timely and efficient manner. Give us a call today, and we'll be more than happy to provide a free estimate for your next drain cleaning.
Be Smart about What You Do and Don't Put down the Drain
For the most part, you can avoid the need for a drain cleaning if you simply remain smart about what you do and—more importantly—DON'T put down your drains. While it goes without saying that you should never put grease down your drain, you might not be aware that it can be as damaging to put any of the following things down your sink:
Pasta
Fruit stickers
Flour
Coffee grounds
Eggshells
Paper towels
Quality Plumbing Services from Our Boca Raton Team
Plumbing issues can bring your home life to a screeching halt, and that's why it's important that you have those issues resolved quickly and completely. For the most dependable plumbing services, look to our Boca Raton team. We can handle all of your plumbing repair needs in the quickest manner around. Check out our customer reviews page to get an idea of the quality of work we provide for every job we undertake.
Home Articles & Tips
Take a moment to check out our informative articles that are geared toward keeping you informed about all things related to plumbing, electrical, and HVAC. Check back regularly, as we're always adding more tips and articles.