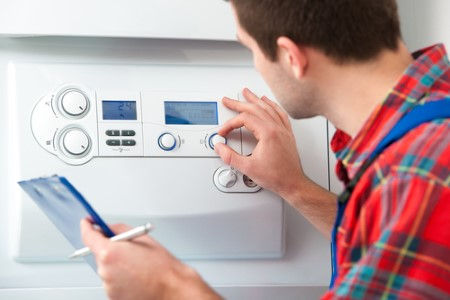 Even the best-maintained heating unit is going to have to go after it's endured enough wear and tear from years of hard work. When that time comes for your heating unit, your only recourse will be to invest in a new heating installation from the West Palm Beach professionals at Facility Service Experts.
With our many years of experience in the industry, our experienced team will quickly outfit your home with the right heating unit for your needs. Whether you're in need of a heat pump, furnace, boiler, or any other kind of heating unit, you can count on our best heating contractors to get the work done right. Call us today to get a free estimate for your next heating installation.
A First-Class Heating System Replacement Will Can Keep Your South Florida Home Nice & Warm During Even The Coolest Nights
Here in the West Palm Beach area, we tend to be more concerned about the heat than the cold. However, that doesn't mean the cold can't prove to be a hassle for us. As any longtime resident knows, the winters here can get quite cold—brutally so in some instances. So, it's important that homeowners hereabout maintain dependable heating systems.
To ensure your home boasts the most dependable heating unit, leave your heating installation to us. With our experience, resources, and dedication to your complete customer satisfaction, you can be sure your home will remain warm and comfortable throughout even the bitterest winter.
Let Us Handle All of Your Heating Needs
Maybe you don't need a new heating unit installed. Maybe you simply need your current one worked on. In that case, you can still count on our West Palm Beach company to get the work handled. Whether you're in need of an unexpected heating repair or a more routine heating tune-up, you can count on us to provide the work needed to keep your heating system running dependably for many years to come.
Home Articles & Tips
Take a moment to check out our informative articles that are geared toward keeping you informed about all things related to plumbing, electrical, and HVAC. Check back regularly, as we're always adding more tips and articles.

Contact Us Today
If you are looking for superior heating installation in the West Palm Beach area, then please call 561-409-5555 or complete our online request form.