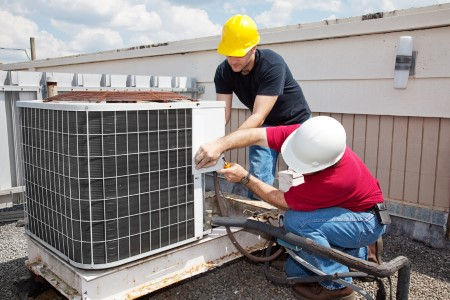 We Florida residents wouldn't know what to do without dependable air conditioning, so it's important for all Florida residents to give their AC the best care they can. A solid way to ensure your West Palm Beach home always enjoys dependable air conditioning is to invest in routine AC tune-ups. Regular tune-ups will help to counter many factors that could diminish your AC's performance:
Age
General wear
Breakages
If you're looking to invest in an AC tune-up, the company to call on is Facility Service Experts. Our experienced air conditioning company has the experience and resources needed to provide a thorough tune-up that will keep your air conditioning working like new for many years to come. Here are just a few of the benefits you'll enjoy by investing in AC tune-ups on a routine basis:
Lower Cooling Costs
In the summertime, your AC unit will put in overtime as it chugs along in order to maintain the best home comfort for you and your family. Of course, that kind of work comes at a cost in the form of higher energy bills. Fortunately, you can keep those increased costs to a minimum by keeping your unit working its best with routine AC tune-ups.
Reduced Need for AC Repairs
Your AC unit will require repairs at some point down the road, and that's just an inevitability. However, that doesn't mean you're helpless to prevent the need for repairs. Rather, you can invest in a once-yearly AC tune-up to keep your air conditioning in tip-top condition so that you can avoid the need for most repairs.
Longer AC Service Life
A new air conditioning unit is quite expensive—perhaps prohibitively so in many circumstances. So, of course, it's important to give your AC the care it needs to enjoy the longest possible service life. A low-cost way to dramatically increase the lifespan of your air conditioning unit is to invest in routine AC tune-ups.
Greater Home Comfort
An air conditioning unit should perform one job and perform it well: keeping your West Palm Beach home comfortable. To enjoy the best home comfort, make sure your AC unit works its very best at all times. With routine AC tune-ups, you can ensure your air conditioning works its best, and your home is as comfortable as can be.
Home Articles & Tips
Take a moment to check out our informative articles that are geared toward keeping you informed about all things related to plumbing, electrical, and HVAC. Check back regularly, as we're always adding more tips and articles.