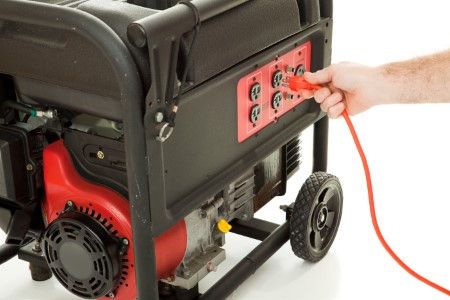 Facility Service Experts have you covered for generator repair, installation, or replacement. Our Palm Beach Gardens generators pros are your expert for home generators and commercial generator installation and repair in Palm Beach Gardens. Serving the Palm Beach Gardens to Fort Lauderdale areas, you can rely on our company for top-rated generators in Palm Beach Gardens, FL. In our area, it's important to have a backup power generator to support all your electrical power needs in the event of a power outage.
During hurricane season, a generator may be just what you need to get help or survive. Whether it's for your Palm Beach Gardens to Fort Lauderdale area home or commercial business, our Palm Beach Gardens electrician will provide you with expert installation of the right unit to suit your power needs. All our workmanship is guaranteed, and we stand behind the manufacturer's warranties.
Installing and maintaining home and commercial generators are just one means of serving our community. Facility Service Experts provides generator repairs as well for residential, commercial, and industrial businesses. Our decades of experience in the electrical industry means our top-rated electricians in Palm Beach Gardens are experts in the field.
Residential Generators
There's nothing as eye-opening as a power outage to help a person see the fact that we heavily rely on electricity today. Just the heat alone can be so stifling it can make you sick or even die from heatstroke in our area of the country. A backup generator for your home can ensure you have access to the comfort system, hot water, lights, outlets, security systems, and more. In our area of the country, especially during hurricane season, homes with generators have the advantage. Keep your family safe and comfortable in your home with a new generator. Facility Service Experts can help you find just the right make and model to suit all your needs. We can also repair and maintain your generator, so you don't have to be worried about who to call if there's ever a problem.
Highly Efficiency Commercial Generators
Our reliable electrical contractors can find you the best deals in highly efficient modern generators that offer everything needed for seamless power during an outage. There are great technologically advanced systems available today, such as automatic functioning, where your business and customers don't even realize the generator was turned on or off. There are also solar power systems that automatically switch on for seamless, uninterrupted power. If you're interested in an energy-efficient system for your commercial property with seamless power, just let us know.
Generator Maintenance & Repairs
Our expert electricians keep your Palm Beach Gardens to Fort Lauderdale generator maintained, whether it's one of our maintenance plans you enjoy or scheduled repairs. Gas generators and hookups or any other type of mechanical system is no problem. Our electricians at Facility Service Experts can meet your commercial generator needs, whether you need a large system, small, simple, or complicated. Facility Service Experts can provide industrial solutions as well for all our electrical services in Palm Beach Gardens and beyond, whether it's generator maintenance, repair, replacement, upgrades, or new installations.
Look to Us for All of Your Electrical Needs
Whether you're in need of a generator, surge protection, or any other electrical service, you can count on our Palm Beach Gardens team to handle the work right. Give us a call today if you're in need of any electrical service. We'll be more than happy to provide a free price estimate over the phone to help you budget for this service.
Home Articles & Tips
Take a moment to check out our informative articles that are geared toward keeping you informed about all things related to plumbing, electrical, and HVAC. Check back regularly, as we're always adding more tips and articles.

Contact Us Today
If you are looking for top-notch generators in the Palm Beach Gardens area, then please call 561-409-5555 or complete our online request form.