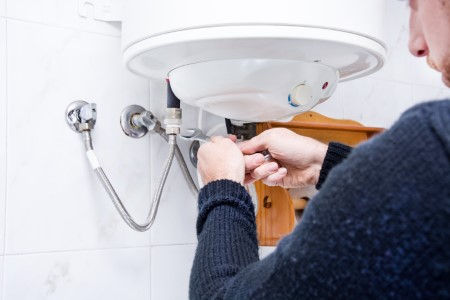 In Wellington, we enjoy long, hot summers with gorgeous panoramic views of the ocean, which is why we love to live and work here. Evenings can be so pleasant when night falls, and it cools off a little. But another thing we have to be aware of is to be sure we keep our air conditioning comfort systems and electrical systems in good condition. With our climate, high winds, storms, and even hurricanes pop up and surprise us with surges and outages. That's why locals know who to call with times get tough: the Wellington electricians and air conditioning pros at Best Air Conditioning, Electrical & Heating.
It's important to have a good air conditioning technician and plumber on hand when you need them during an emergency for repairs. Facility Service Experts wants to be your go-to team for any service you need with electrical and HVAC. Please take a look at our services and give us a call with any questions or projects you need help with.
Wellington 24/7 Emergency Air Conditioning, Electrical & Heating Repairs
Whether it's an air conditioning, heating, or electrical emergency you are experiencing in Wellington, we're waiting for your call. 24/7, our Wellington air conditioning and electrical contractors are ready to serve your emergency heating and air conditioning repair needs.
Maintenance Plans & Seasonal Tune-Ups For HVAC & Electrical In Wellington
With proper maintenance, your Wellington air conditioning system can last as long as 2 decades of efficient service. If left in poor condition, you simply won't have good energy efficiency or reliability, and you'll wind up replacing it possibly a significant number of years sooner.
Facility Service Experts knows that keeping up with these things can be hard to do, and that's why we can make sure your systems stay in great shape all year long with our expert air conditioning services in Wellington, FL. With one of our maintenance plans tailored to your needs, you'll also save on repair services and more. We serve commercial businesses as well for both HVAC and electrical. Give us a call, and we'll put together the perfect plan for you.
Reviews & Testimonials on Facility Service Experts in Wellington, FL
There are currently no reviews or testimonials, check back soon!
Home Articles & Tips
Take a moment to check out our informative articles that are geared toward keeping you informed about all things related to plumbing, electrical, and HVAC. Check back regularly, as we're always adding more tips and articles.