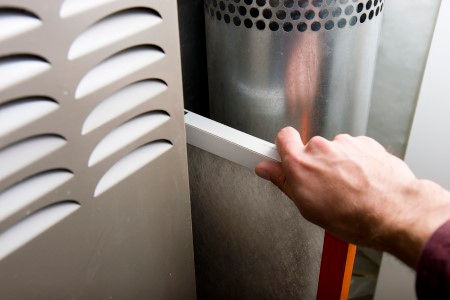 Clean Air Solutions from Palm Beach Gardens To Fort Lauderdale
There's nothing more important than having good indoor air quality in your home or commercial business, wherever you're located in Florida. There are many problems with health and building materials that occur due to poor indoor air quality. From furnishings and woodwork drying out from too little humidity or carpeting and furnishings harboring mold from too much humidity, to sinus infections, irritated allergies, asthma, and viruses, poor indoor air quality can be the issue you hadn't thought of. Our Fort Lauderdale indoor air quality experts are here to help you find innovative solutions to improving and cleaning the air circulating throughout your home and workplace for a healthier life.
Air Cleaners For Quality Indoor Air
All types of substances can live in your indoor air whether you own a home or a commercial business. Your duct work can harbor mold and mildew or allergens as well as your other HVAC equipment. Many people think having the ducts cleaned and an air filter installed on the HVAC system is all that's needed to have good indoor air quality, but this couldn't be further from the truth. The air filter only serves to keep larger particles from damaging your heating and air conditioning equipment, while good air cleaners in Fort Lauderdale actually removes more contaminants that are harmful to you.
A whole home air cleaner can handle your indoor air quality needs for cleaner air. Facility Service Experts' Fort Lauderdale HVAC services team also have other solutions available, including testing to fix all your indoor air quality concerns.
Home Humidification & Dehumidification Systems
Because homes built in the recent decades are so much tighter than ever before, you are stuck with the humidity levels and air quality inside unless you have a humidification system and a good air cleaner installed. Today's humidification systems control the level of humidity inside your home or business in the Palm Beach Gardens area down to Fort Lauderdale. They keep your indoor air climate balanced with the right humidity automatically at all times and are attached to your existing HVAC equipment. Whether you would like more information about installing a humidifier or dehumidifer or have one that needs to be serviced or repaired, Facility Service Experts is your go-to Fort Lauderdale air conditioning company for all types of indoor air quality equipment.
Why Choose Our Indoor Air Quality Services?
Facility Service Experts knows that there are many problems that can exist in your indoor environment including the harmful buildup of gases, VOC's, mildewy carpeting, viruses, environmental pollutants, bacteria, cleaning chemicals, and more. We have the HVAC expertise and the tools needed to test your indoor air quality to find out just what the problem is that you are dealing with. You can trust our decades of experience and affordable, honest services for all your indoor air quality needs in Fort Lauderdale and beyond.
Home Articles & Tips
Take a moment to check out our informative articles that are geared toward keeping you informed about all things related to plumbing, electrical, and HVAC. Check back regularly, as we're always adding more tips and articles.

Contact Us Today
If you are looking for solutions to clear up air pollution in your home or business from Palm Beach Gardens to Fort Lauderdale, please call our Fort Lauderdale indoor air quality experts at 561-409-5555 or complete our online request form.