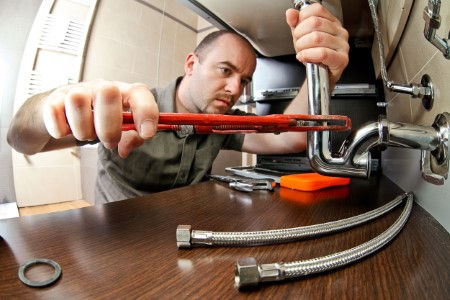 Your plumbing setup is one of the most important components of your home, and as such, it's bound to experience quite a bit of wear and tear as you use it every day for many different reasons. So, naturally, you can expect your West Palm Beach home to require plumbing repairs over time. When such wear comes, it's important that you get a jump on the repair needs before further issues develop.
Facility Service Experts is the company you can count on when plumbing issues arise. Our top-rated plumbers in West Palm Beach have plenty of experience in the industry, and that experience helps us to locate and fix any plumbing issues quickly and professionally. Give us a call today if you're experiencing any plumbing problems. We'll be happy to work with you to get the issue resolved ASAP.
Low Water Pressure
Insufficient water pressure is a headache since it makes showers drag on longer than they need to, and you may not get the quality of cleaning you expect to. So, when you experience issues with your water pressure, it's important to schedule an appointment with us, as you're likely dealing with any of these problems:
Broken pipes
Roots in water lines
Water pump issues
Inconsistent Water Temperature
Another problem can arise because of your water heater, and this problem is signaled (obviously enough) by issues with your water temperature. One obvious issue is inconsistent water temperatures. If you're dealing with this problem, give us a call to schedule a water heater repair or replacement.
Increased Water Bills
Fluctuations in your water bills are pretty typical, but they shouldn't be too dramatic—especially if they begin to increase by large margins. After all, a sudden sharp increase in your water bills can be indicative of problems such as a burst pipe. So, if you're dealing with this problem, give us a call, and we'll find the root of the problem.
Slowly Draining Sinks
Your sinks should drain efficiently. Failure to do so can be due to issues such as a blockage in the drain or even a breakage somewhere in the drain. If your sinks are draining slowly or even backing up, don't hesitate to call us. Chances are good that we can rectify this problem in no time with drain cleaning.
Home Articles & Tips
Take a moment to check out our informative articles that are geared toward keeping you informed about all things related to plumbing, electrical, and HVAC. Check back regularly, as we're always adding more tips and articles.

Contact Us Today
If you detect any of the above-detailed signs of plumbing issues in your home, then please call 561-409-5555 or complete our online request form.