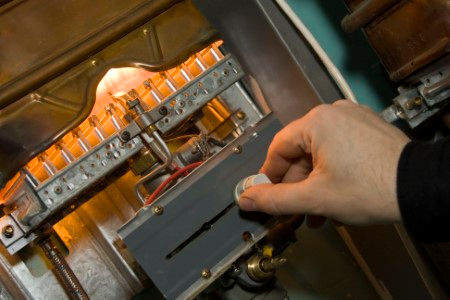 In the summers, Lake Worth can become unforgivably hot, so it's essential that you maintain dependable air conditioning all year long. If you're looking to maintain the best possible air conditioning for your home, you need to call on Facility Service Experts. We can keep your AC blowing cold thanks to the great services we offer:
Repairs
Replacements
24/7 service
And more!
No matter what problems your AC may be dealing with, you can always count on our Lake Worth air conditioning company to get things back in order. Call us today if AC problems have you feeling hot under the collar, and in no time, we'll have you feeling as cool as a cucumber once more. We also employ expert plumbers to assist with any plumbing issues you may be experiencing.
24/7 Emergency Air Conditioning Services in Lake Worth
Nothing can spoil your evening like late-night air conditioning issues. Just as you're preparing to crawl into bed, you may suddenly find yourself faced with the prospect of a long, hot, sleepless night. The feeling can be more than frustrating: It can be downright hopeless.
You don't need to feel frustrated and hopeless, though. After all, you can always call for our 24-hour emergency air conditioning work. With this service, we provide all Lake Worth residents with the peace of mind of knowing that they'll never have to go a night without air conditioning.
Indoor Air Quality Work from Our Dependable Team
While it's important that you maintain dependable air conditioning in your home, you don't need to let that quality overshadow all the other important qualities that you need to maintain in your home. For instance, you need to ensure your indoor air quality is up to par. After all, poor indoor air quality can lead to a number of issues:
Stale-smelling indoor air
Allergy flare-ups
Respiratory problems
Itchy eyes
And more
To avoid these problems, you need to take care to ensure that your Lake Worth home's indoor air quality is as clean as can be. Fortunately, you can enjoy the cleanest indoor air quality around by calling for our indoor air quality services. We'll ensure you have the cleanest air supply at home so that you can avoid all of the problems that dirty air can cause.
Reviews & Testimonials on Facility Service Experts in Lake Worth, FL
There are currently no reviews or testimonials, check back soon!
Home Articles & Tips
Take a moment to check out our informative articles that are geared toward keeping you informed about all things related to plumbing, electrical, and HVAC. Check back regularly, as we're always adding more tips and articles.

Contact Us Today
If you are looking for a Lake Worth plumber or air conditioning repairs, then please call 561-409-5555 or complete our online request form.