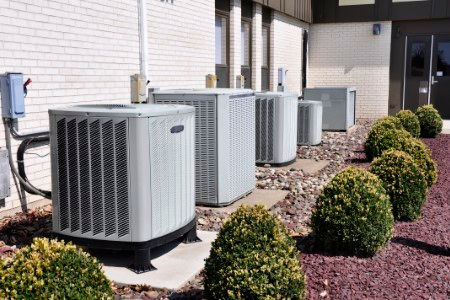 Facility Service Experts is your #1 choice for affordable, professional electrical, heating and air conditioning services in Boca Raton, FL. We'll help you find the solutions you need and give you efficient service so you can be comfortable and safe in your home or business fast or have the new installation you can count on. Choose the leading Boca Raton electrician and air conditioning experts for all your HVAC and electrical needs!
Free Air Conditioning, Heating, & Electrical Estimates You'll Love in Boca Raton
There's nothing like getting a reasonable, honest, and upfront estimate with no surprises from your HVAC or electrical needs. In the Boca Raton area, you shouldn't be overcharged just for the convenience of the technician.
Facility Service Experts will always treat their customers with honesty and respect. We know that you depend on our knowledge, education, training, and expertise to help you with your home or business comfort systems. We'll do each job with the utmost high standards of workmanship and integrity. We want to be your go-to team for all things electrical, heating, and air conditioning in Boca Raton, FL, so give our plumbers and electricians a try, and you'll be so glad you did!
Free Estimates
24/7 Emergency Services
1st Rate Customer Service
Guaranteed Workmanship
Local & Community Minded
Honest & Upfront Technicians
Expert, Quality Workmanship
Maintenance Plans For HVAC & Electrical For Boca Raton, FL
There's no better way to see to it that your Boca Raton air conditioning, heating, ventilation, and electrical system lasts as long as it should and that you can rely on them at all times. Maintenance, along with needed heating and air conditioning repairs, is the best preventative measure you can take for the most in energy savings as well. You can avoid needless repairs and damages that will weaken other parts, which will mean more expense to take care of. Facility Service Experts has some terrific, flexible plans to keep your systems maintained. Save yourself some time, funds, and headaches!
24/7 Emergency Repairs For Boca Raton
Whether you need help with your electrical system or your heating and air conditioning in Boca Raton, you can count on our expert technicians at Facility Service Experts to be available for you around the clock. Our team will be well equipped to remedy the situation quickly. Don't settle for anything but the best, and you'll have the best service. Facility Service Experts has affordable rates and is a community-minded company who cares about the comfort and wellbeing of their customers. Keep our number handy for those times when you need emergency help and give our electrician and HVAC technicians a call sometime prior to finding out why so many in Boca Raton choose us.
Reviews & Testimonials on Facility Service Experts in Boca Raton, FL
There are currently no reviews or testimonials, check back soon!
Home Articles & Tips
Take a moment to check out our informative articles that are geared toward keeping you informed about all things related to plumbing, electrical, and HVAC. Check back regularly, as we're always adding more tips and articles.