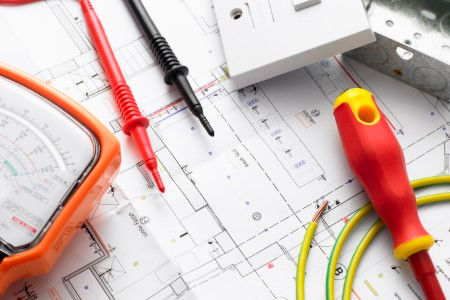 Your Loxahatchee air conditioning, heating, ventilation, and electrical system need to be running well and in good condition here in the Loxahatchee area due to the climate. Your comfort systems are an important part of keeping safe and secure in your home or business. Many people don't realize how important electrical and HVAC are until the systems fail or are in need of repair.
In our hot climate, the air conditioner couldn't be more vital because the heat can cause serious illness or death. With our hurricane season weather and sunny climate that produces plenty of heat, it's important to have an air conditioning company and Loxahatchee, FL electrician on hand for emergencies.
Facility Service Experts is here for you 24/7 with emergency repairs for both HVAC and electrical. We serve residential and commercial customers in the Loxahatchee area and many other areas in Southeastern Florida. We're available 24/7, holidays, and weekends, so just keep our number handy. You can also rely on our expert plumbers to handle any plumbing work for you.
In the meantime, you may want to look around at our other great services, which include design and install, upgrades, and replacements. From indoor air quality systems, generators, home theater design and installation, background music systems, smart systems, electrical upgrades, surge protection, car charging stations, heating and air replacements or new installations, and so much more, our expert electrician and HVAC technicians have you covered.
1st Rate Customer Service
Affordable Rates
Free Estimates
Local & Community Minded
Honest & Upfront Technicians
24/7 Emergency Services
Expert, Quality, Guaranteed Workmanship
The Perfect Home Theater For Loxahatchee Homes
Instead of going out and spending money and time at a movie theater, many families in Loxahatchee enjoy home theaters. If you've been dreaming of a new home theater, we can design and install one for you that will perfectly suit your needs. You can do just about anything with a home theater today, whether it's gaming, movies, films, internet browsing, PC applications, and more.
You can tie just about anything into the home theater system that you want to with many "smart" options. Facility Service Experts has very talented Loxahatchee electricians who are fully experienced at designing and installing home theater systems in Loxahatchee, so give us a call so we can show you what we can do!
Loxahatchee 24/7 Emergency Air Conditioning Repairs
24/7 in Loxahatchee and other areas, Facility Service Experts is waiting to help you with your emergency AC repair needs. We serve both residential and commercial customers to ensure comfort systems and electrical repairs are done quickly and efficiently. Our reliable, expert troubleshooters will find the root cause of the problems and offer you a free estimate for the repairs, so call whenever you need us.
Reviews & Testimonials on Facility Service Experts in Loxahatchee, FL
There are currently no reviews or testimonials, check back soon!
Home Articles & Tips
Take a moment to check out our informative articles that are geared toward keeping you informed about all things related to plumbing, electrical, and HVAC. Check back regularly, as we're always adding more tips and articles.

Contact Us Today
If you are looking for Loxahatchee plumber or air conditioning repairs, then please call 561-409-5555 or complete our online request form.