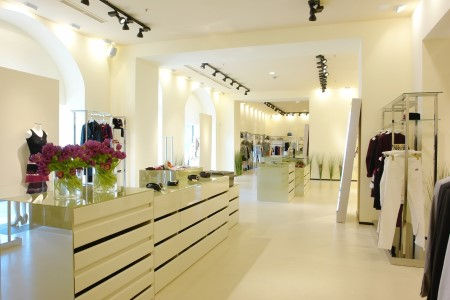 You've found the right place if you are a homeowner or commercial business owner in the Palm Beach Gardens to Fort Lauderdale areas and are looking for the best installation of quality, affordable background music systems. Facility Service Experts is the name to remember for all your electrical needs, whether it's a whole intercom system, background music system, security system, home theater system, or any other electrical system that needs to be installed. Our West Palm Beach background music systems and home audio installation pros will give you exactly the results you want.
If you have or want a great music library that you'd love to be able to use through quality speakers in every room, we'll help you design and install a whole house or business music system that suits your unique needs. We can also maintain and repair your system, so you know you have a good West Palm Beach electrician to count on.
Today, you can choose many options in the background music system, including wired or wireless. There are also music and voice systems that can tie into work with a security system. In fact, today's "smart" systems can do just about everything you would want them too, including remotely monitoring and controlling lights, music, electric, windows, shades, and more. Just give our trustworthy electrical contractors a call, and we'll discuss your needs and go over some options with you for no charge. We carry a great selection of top-rated products from audio systems to background music systems in West Palm Beach.
Whole House Background Music & Audio Systems
A whole-house music/audio system is centrally located in the home where it distributes music or sounds to; however, many rooms you want. It can be installed in just about any location, such as a family room or a basement home theater. Quality speakers will be located in the ceiling or walls in order to fill your home with your favorite music, sports program, or news program. Installing whole-house background music and/or audio system will serve you well. Call Facility Service Experts because our expert electricians can get you the best deals and offer you the most options.
Commercial Background Music & Audio Systems
Video, Surveillance, Audio, Music, Security, you can have it all or just what you need for your commercial business in the Palm Beach Gardens to Fort Lauderdale areas if you contact Facility Service Experts at the number below. We will provide you with a free, at your location consultation that includes a free estimate and great options.
Setting the mood for your employees and customers can really make a difference in productivity and sales. The environment they work or shop in should be welcoming with a relaxed, pleasing atmosphere. Facility Service Experts can also help you with electrical repairs, maintenance, and replacements to keep your electrical systems and equipment in good condition. We're the go-to source for electrical services in West Palm Beach and beyond.
Pair Your Music System with a Home Theater
Nothing complements a background music system quite as well as a home theater. If you're in the market for home theater design and installation, give our West Palm Beach professionals a call. We'll provide a quality system for your home at a great price.
Home Articles & Tips
Take a moment to check out our informative articles that are geared toward keeping you informed about all things related to plumbing, electrical, and HVAC. Check back regularly, as we're always adding more tips and articles.

Contact Us Today
If you are looking for an experienced background music systems specialist in the West Palm Beach area, then please call 561-409-5555 or complete our online request form.