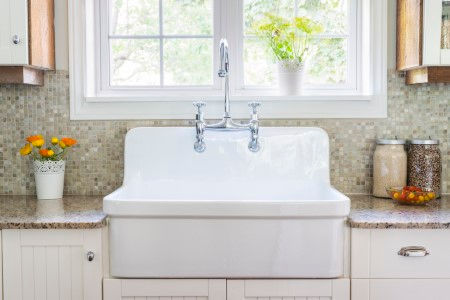 The quality of your plumbing setup is largely dependent on the quality of the plumbing fixtures you get for your home. If you're not happy with the plumbing fixtures in your home, just give our Palm Beach Gardens team a call today. We'll ensure you enjoy the best-quality fixtures thanks to the variety of services we offer for them:
Repair
Replacement
New installation
Call Facility Service Experts today if you're in need of any plumbing fixture work. Our experienced plumbers will be onsite in no time to provide the work you need. We remain committed to providing this quality of work at a great low price. In fact, we happily offer free job estimates online or over the phone in an effort to help customers budget for this service.
We Install All Kinds of Plumbing Fixtures
No matter what kind of plumbing fixture you're looking to have repaired or replaced, you can count on our Palm Beach Gardens area company to get the work handled. We have the experience and resources needed to provide quality work for any of the following plumbing fixtures in your home:
Tubs
Showers
Sinks
Faucets
Toilets
Showerheads
Etc.
Quality Plumbing Services from Our Palm Beach Gardens Team
In addition to water heater services, we also offer plumbing repairs, drain cleaning, and a host of other services that are guaranteed to keep your plumbing setup working right. Please give us a call today if you're dealing with any such issues. We'll be onsite ASAP to provide quality work for a fair price. As our customer reviews indicate, this is the quality of work and care we bring to every job we tackle.
Home Articles & Tips
Take a moment to check out our informative articles that are geared toward keeping you informed about all things related to plumbing, electrical, and HVAC. Check back regularly, as we're always adding more tips and articles.

Contact Us Today
If you are looking for an expert that works with plumbing fixtures in the Palm Beach Gardens area, then please call 561-409-5555 or complete our online request form.