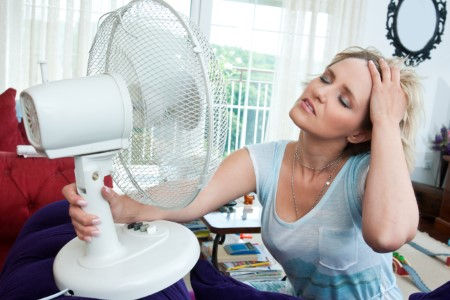 Now that summer has finally arrived many of us are finally getting a chance to enjoy the warmer weather. Whether you are choosing to do so with your family in the backyard, taking trips to the pool, or just cooking out together on your backyard patio, there is likely a point where you are going to want to head back inside, and when that time comes, you are going to want your home to be a cool and refreshing change from the heat outside your door. While most homeowners enjoy having a nice cool home to come back to, most homeowners aren't too keen on the increased energy bills that they face during the summer months to keep their homes that way. This presents you with a conundrum. How then do you keep your home as cool as you like, and not wind up paying a small fortune every month to keep it that way? Fortunately, our team of air conditioning professionals at Facility Service Experts are here to help you with that problem. We have taken the time to put together this short list highlighting just a few of the most effective methods that we have found to help you keep your home nice and cool this summer, and to save money on your energy bills while doing so.
Replace Your Old AC Unit
If you have an older air conditioning unit in your home, it could be costing you a fortune, and you might not even know it. The simple fact of the matter is that older units just weren't designed to the same level of efficiency and reliability that newer units are, and the money that you keep spending on sky high monthly cooling bills and repair costs to keep your old system running could be money put towards investing in a newer, energy efficient system that will help you keep your home cooler and keep your energy bills lower. While the cost of investing in a new unit might seem daunting, the money that you spend on your new air conditioning unit is money that you will likely get back in the form of savings and reduced repair costs just from switching to a more efficient system. When looking for a new air conditioning unit for your home, be on the lookout for any that are marked with Energy Star ratings, as these can use up to 50% less energy than other brands.
Get A Programmable Thermostat
One of the best ways to help keep your summer cooling bills down is to simply turn off your air conditioning system while you aren't home. Reducing the amount of time that you system has to work during the average day will go a long way at the end of the month towards controlling your cooling costs. Unfortunately, this puts you in the position of choosing whether you want to save money on your monthly bills, or if you want to come home to a house that is cool and comfortable each day. Luckily, there is a way that you can have both. By investing in a programmable thermostat for your home, you can have a way to program your system to turn off while you aren't home, and ensure that it switches back on in time to cool the home off before you get back. This essentially gives you the best of both worlds, and allows you to save money while still enjoying the comfort of your home at the end of the day.
Change Your Air Filters
Changing out your air filters on a monthly basis is one of the most important things that you can do for your home's air conditioning system. Clogged and dirty air filters make it harder for your air conditioning system to intake the air it needs in order for it to cool your home. This means that your system has to run harder in order to do its job, which can cause a great deal of damage to the system itself over time, and will also cause your energy bills to spike. Taking the time once a month to go around and change out your air filters may seem like a small thing, but it is something that will make a large difference in the way your system operates over the span of its lifetime.
Home Articles & Tips
Take a moment to check out our informative articles that are geared toward keeping you informed about all things related to plumbing, electrical, and HVAC. Check back regularly, as we're always adding more tips and articles.

Contact Us Today
If you are looking for a professional air conditioning, heating, and electrical services company in the Fort Lauderdale area, give us a call today at 561-409-5555 or complete our online request form.