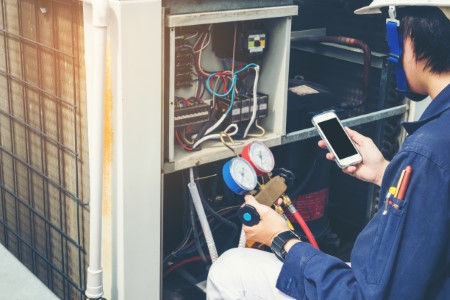 Educating customers about Electrical Safety in Fort Lauderdale for homes and businesses is a priority. With all the new devices and appliances we use today in our homes and businesses, our electrical systems can get overloaded in homes with insufficient wiring and panel boxes. There are also dangers with loose connections as well as other problems that can cause fire or shock.
That's why you always hear Fort Lauderdale electricians warning homeowners and commercial business owners to ensure they have an electrical inspection done regularly or if they haven't had an upgrade in about 5-10 years to ensure they do.
Older homes have the most dangerous environment if the electrical hasn't been upgraded. Electrical repairs can be made that weren't properly done, which is another reason to have an experienced and fully licensed electrical inspector to take a close look at everything.
Why You Need an Electrical Safety Inspection in Fort Lauderdale
The NFPA states that between 2007 and 2011, around 47,820 homes were damaged by structural fires due to electrical failure or malfunction. Remember that a good portion of these fires were due to do-it-yourself repairs or repairs done by an electrician who made the repair incorrectly. Often, the fire doesn't happen right away, but some time later down the line.
We all deserve to be safe and comfortable with an electrical system we trust. If you've purchased a home or have had questionable repairs done, call for an electrical safety inspection in Fort Lauderdale right away.
Fort Lauderdale Electrical Safety: Electrical Overloads
An electrical overload occurs when you demand too much from your electrical system. With an older panel box, this can be a huge problem.
Burned Out Wiring & Components
Burned Out Appliances & Devices
Burned Out Phone & Internet Lines
Burned Out Personal Computers, etc.
Burned Out Entertainment Systems
Electrical Shock
Electrical Fires
Electrical Panel Box Upgrades for a Safer Home
The panel box is where all your electrical lines meet the main power coming to the house. The power is distributed to the electrical circuits here. Electrical safety codes can change, especially at the local authority level. Having your electrical panel upgraded if it has been around ten years since the last upgrade or new install is important. Your local Fort Lauderdale electrician should perform this service and should be fully qualified and insured to do so.
Lighting & Ceiling Fan Upgrades
Many homeowners and business owners attempt to work on their lighting or ceiling fans themselves. Facility Service Experts always recommends that you keep safety in mind always by hiring an affordable, reputable local electrician to do the work for you instead. There simply isn't enough reason to risk doing it wrong and harming yourself, everyone you are responsible for, and all your assets at the time of the repair or later down the line.
Wiring Upgrades for Electrical Safety in Fort Lauderdale
Some homes still sport the old aluminum wiring or knob and tube wiring. This wiring should be replaced if you want to ensure the home and occupants are safe and secure. Today's homes require much more load and these old systems should stay in the past. At Facility Service Experts, we do a lot of wiring and electrical upgrades in the Fort Lauderdale area. We make sure homes and businesses are brought up to current code compliance with quality electrical systems they can rely on to be safe.
Home Articles & Tips
Take a moment to check out our informative articles that are geared toward keeping you informed about all things related to plumbing, electrical, and HVAC. Check back regularly, as we're always adding more tips and articles.

Contact Us Today
If you would like to know more about electrical safety inspections in Fort Lauderdale, please call 561-409-5555 or complete our online request form.