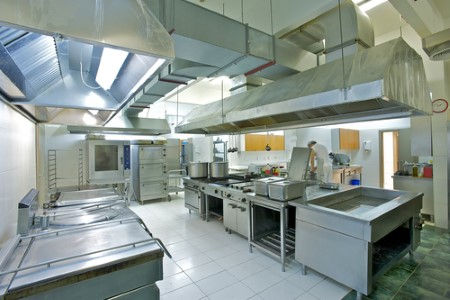 An electrical code violation in Fort Lauderdale by a compliance authority for your commercial business is something you want to avoid, especially because it means your electrical system isn't safe and all your assets could be at risk along with everyone you are responsible for that enters your building. Hence the reason to find a professional, experienced electrician to work with for Fort Lauderdale code violation corrections.
Our electrical systems are one of the most important systems in our homes and businesses that get overlooked the most -at least until something goes wrong. If your commercial building's electrical hasn't been maintained or been inspected recently, you may not be up to code.
Fort Lauderdale Code Violation Corrections: Warning Signs
If you have frequent problems with blowing fusses over and over again or light flickering, there are some problems with your Fort Lauderdale electrical system that need addressing. You may just have a loose connection, or you may be overloading the panel and wiring.
If you ever feel tingling when you touch an electrical appliance or device, be sure you call in an electrician right away. All of these and more are signs your electrical system may be in code violation. The Fort Lauderdale safety codes are just that, there for your safety, so always be sure you are in compliance because these are minimum standards.
Warm Outlets
Burned Outlets
Burned Wiring
Sparks
Shock
Flickering Lights
Appliance Sounds
Burn Smells
Code Violation Corrections in Fort Lauderdale, FL
When you have electrical repairs done, ensure all the electrical work for the code violation corrections in Fort Lauderdale is done by licensed, experienced local electrician. The last thing you want is an unsafe electrical system that you paid to have repaired but still leaves you in a dangerous environment. Electrical safety codes authorities change the code to upgrade for modern use. Be sure your system is always in compliance and that only a professional Fort Lauderdale electrician does the repair, replacement, or upgrade work for you.
Code Compliance May Require Dedicated Circuits For Large Machinery
Commercial businesses in Fort Lauderdale would do well to have an electrician set up a dedicated circuit for large machinery or equipment that runs on electricity. A circuit is only going to serve a set amount of power, so when you add on a piece of heavy machinery the circuit can overload.
Wiring in another circuit suited to the machinery dedicates the circuit to that appliance only. A circuit is a route of wiring that reaches several outlets, lights, and switches. A professional electrician in Fort Lauderdale with experience can test the circuit to see if a direct line is needed for your large machinery.
Regular Electrical Maintenance For Code Compliance
It's important to have regular maintenance done on your electrical systems. While commercial entities need more often maintenance, especially with equipment involved, residential should also have it done regularly.
For homeowners, maintenance should be done if your system is older due to the need of upgrades. An inspection should be done about every 10 years or 5 if you rent out the home. Commercial should be inspected every 5 years but maintenance should be done regularly. Give Facility Service Experts for some great maintenance plan options.
Home Articles & Tips
Take a moment to check out our informative articles that are geared toward keeping you informed about all things related to plumbing, electrical, and HVAC. Check back regularly, as we're always adding more tips and articles.

Contact Us Today
If you live in Palm Beach Gardens to Fort Lauderdale and you have questions or would like to know more about electrical code compliance, please call our Fort Lauderdale code violation corrections team at 561-409-5555 or complete our online request form.