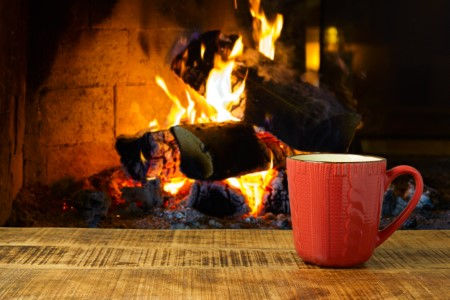 While it is true that we do not get winter like other parts of the country, or even other parts of the state, Fort Lauderdale does experience a rather brief and mild winter. When the country gets hit with a cold front, we still manage to feel some of the effects, and it can feel worse because we are unprepared.
That leads to making mistakes, when it comes to using that furnace, which can end up costing you a great deal of money. Set yourself up for great success by learning some tricks of the trade that are meant to help you save money, by making your heating system and use more energy-efficient.
Learning Means Saving
When cooler weather does start to move in, it can be easy to panic and crank up the heat, throw on a coat and hope the whole thing passes – and quickly. However, here are some steps to take, in order to prevent overusing energy during a South Florida winter:
Don't forget those ceiling fans you rely on the rest of the year for cooling, have another direction. By activating the switch that reverses the rotation in which the blades spin, you can help to evenly distribute the heat. This also helps prevent heat from rising to the ceiling, which is the last place you need it.
Programmable thermostats are your friend, for a number of reasons. Aside from being easy and convenient to use, they help you save money on your energy bills. You can pre-set the desired temperatures to work with your schedule, which means no fidgeting with the thermostat all the time, or forgetting to turn it down when you are going to be away. One of the biggest expenses, and wastes of energy, is neglecting to use a programmable thermostat to adjust the heat, while you are away.
On that note, do not leave your thermostat cracked up to the highest temperature, all the time. You may enjoy a warm home, but you will have second thoughts when you see that high heating bill. Make adjustments accordingly for details like going to bed, leaving for the day or leaving for a vacation.
Need More Advice?
For the best service around, including useful feedback, you can count on Facility Service Experts for heating expert help. We know cold and we know how to handle heating service. Together, the heating professionals at Facility Service Experts will get you and your furnace through another winter in the Sunshine State, while keeping your operational costs low.
Home Articles & Tips
Take a moment to check out our informative articles that are geared toward keeping you informed about all things related to plumbing, electrical, and HVAC. Check back regularly, as we're always adding more tips and articles.

Contact Us Today
If you would like to know more about your Fort Lauderdale air conditioning, heating and electrical company, then please call 561-409-5555 or complete our online request form.