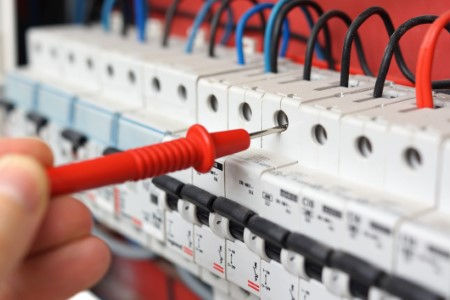 The condition of your electrical setup informs the overall condition of your home in terms of both safety and performance. To ensure your West Palm Beach home's electrical setup always works its best, be sure to invest in a panel upgrade when the need for one becomes prudent. This need can arise because of a number of common factors such as the following:
Growing family
Increased number of appliances
Panel age and wear
Does it appear that you're in need of a panel upgrade? If it does, look to the pros at Facility Service Experts to handle the work. Our experienced electrical contractors provide quick, quality to ensure your home enjoys the most dependable electrical setup possible. Here are just a few of the reasons why it's so important to stay on top of your electrical panel's upgrade needs:
Safety
An insufficient electrical panel will have to work harder and harder to meet your energy demands. This extra work is sure to put some serious strain on your panel, and this strain can result in damages. When these damages develop enough, you'll be at risk of an electrical fire or related danger. To keep your home as safe as can be, invest in a panel upgrade to keep your electrical setup working right.
Energy Costs
High energy costs can financially cripple any family. One of the greatest contributing factors to higher energy costs is an inefficient electrical panel. If you're dealing with uncontrollably high energy bills, a panel upgrade may prove to be the answer to your problems. Overnight, your electrical costs may go down substantially.
Performance
An unreliable electrical setup is a major hassle for any household, as it can lead to inconsistent performance and frequent breaker flips. If you're not happy with your electrical setup's performance, the best course of action to take is to invest in a professional panel upgrade.
Home Articles & Tips
Take a moment to check out our informative articles that are geared toward keeping you informed about all things related to plumbing, electrical, and HVAC. Check back regularly, as we're always adding more tips and articles.